Ready, Set, GO!
26th Annual Tiger Run/Walk
See your friends.
Make new ones.
Have a ball at the
Tiger Run.
The annual SPHS Tiger Run provides a safe and affordable morning of fun enjoyed by everyone in our community. With over 700 runners participating, the Tiger Run is actually three events – along with a Community Expo – in one morning of fun.
When: December 2, 2023
Location: South Pasadena High School, on Diamond
For  more information, email tigerrun@sphsboosters.org or visit the Tiger Run website where you can learn more and register.
Please consider supporting the Tiger Run event this year by becoming a sponsor. Contributions are tax-deductible to the extent permitted by law and all underwriters and donors will be recognized.  Your contribution supports over 50 clubs, activities and teams so SPHS students can enjoy a wide range of athletic, artistic and academic experiences.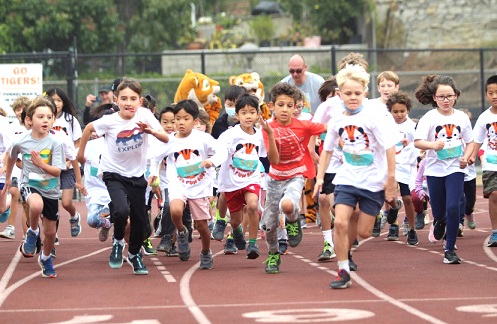 A 300 meter Tiger Cub Run at 9:30 a.m. for children age 10 and under including a t-shirt and a medal for each child!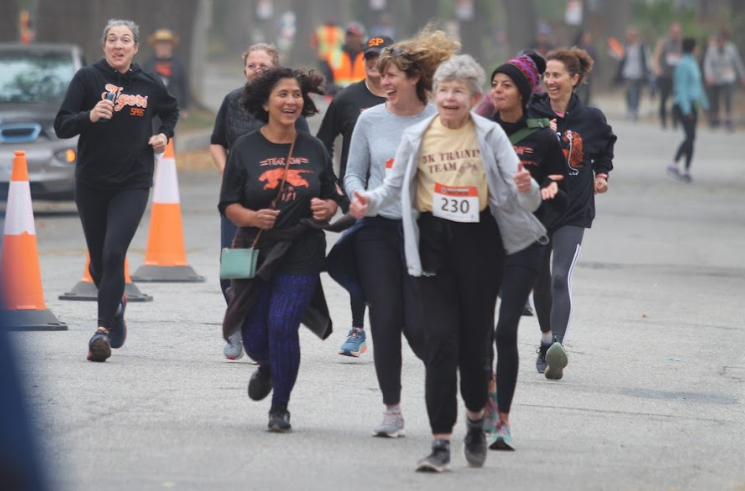 A 5K race (3.1 miles ) on relatively flat roads and sidewalks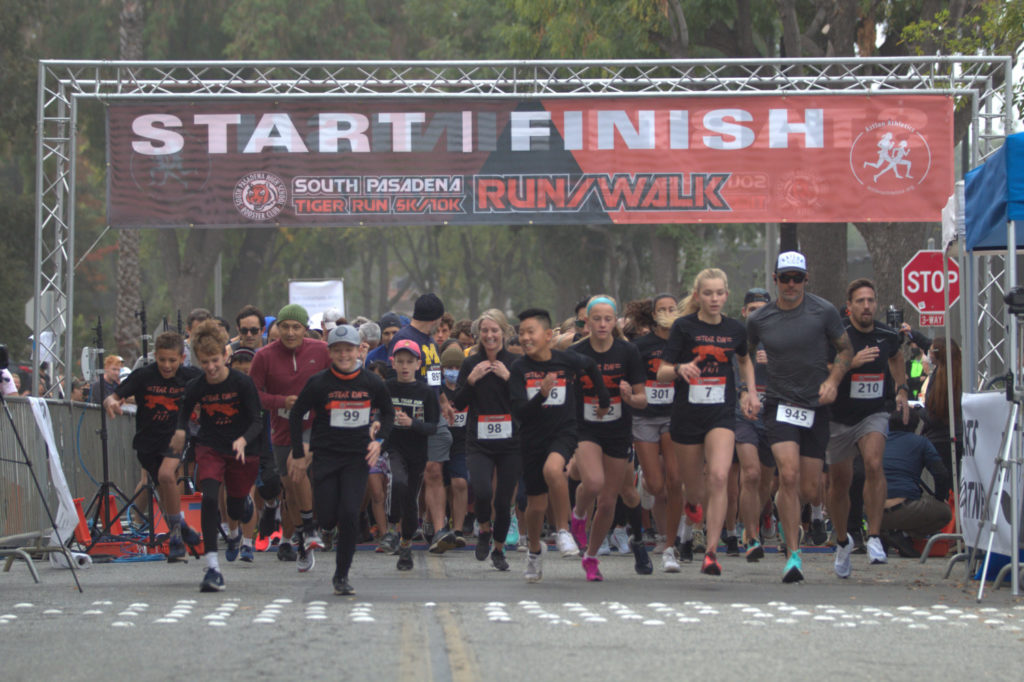 A 10K race (6.2 miles) on both flat and hilly roads
SkillsUSA, a student club focused on career leadership and technical skills,
hosts a $5/person pancake breakfast
starting at 7:00 am at the basketball courts.
All proceeds benefit SkillsUSA.
Hang out with your friends.
Try new products and get free samples.
Learn about community events and organizations.
Become a Tiger Run 2023 Sponsor!
The 2023 Sponsorship Form is available here.
For information, please contact us!
The Tiger Run is made possible by assistance from our generous sponsors.
The Adams Family
The Buckley Family
The Chabot Family
The Jones Family
The Murray-Thind Family
The Parker Family
The Poe Williams Family
Ella and Ittai Shadmon
The Swift Family